5 good reasons to customise your golf balls
07/22/2020 10:23:01

0 Comments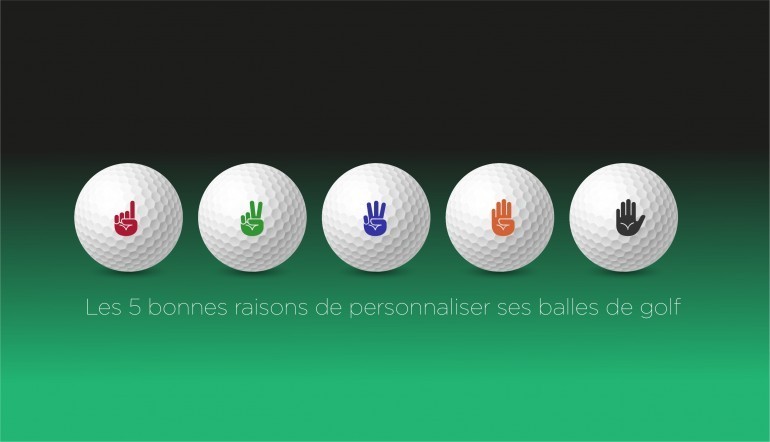 1 - Personalise a golf ball to your image
Marking and personalising your golf balls means giving them an identity that is unique to you. It's a bit like your personal trademark. Some enthusiasts will personalise their golf balls with their initials, others will put the first names of their lovers. Like knights in shining armour, some players will choose to put their "coat of arms" on it - a symbol, an animal's head, a fetish object, a lucky number... Our little golf balls follow us and resemble us, and inevitably for the better.
2 - A golf ball marking to make the difference
Make a difference on the green with a personalised golf ball. No more disputes on the course, it's my ball, no it's mine. Everyone can do their bit. Marking your golf balls is the best and most practical way to be recognised. For those who use certain rare golf balls, isn't it the ideal way to avoid losing them or confusing them with others?
3 - A gift idea that is not forgotten
The reason why people like to be given personalised golf balls is because of the emotional ties to the gift and the memories of the person or context in which it was given. It will give the person you gave them good memories every time they use their personalised golf balls, all thanks to this thoughtful gift.
4 - A useful marking
A golf ball marking can be useful to remember a date, the memory of a memorable course, a birthday, a day like no other. A marker is practical to give a reference point for putting and can be clever to line up. Everyone has their own tricks, we promise not to reveal yours.
5 - Do it like the pros
The great champions were the first to mark their ball, the initials TW have since been emulated. It's not a coincidence, many players admit that it has brought them luck on the course. Marking your ball is another step in the big league
Comments
Log in or register to post comments